Owned and operated by your professional association and serving the Wisconsin dental community for over 30 years. Providing insurance for dentists and their practices is our specialty.
We will listen to your concerns and be your resource as to which insurance programs should be part of your portfolio to ensure your assets are protected.

IMPORTANT INFORMATION! 
NEW! WDA Association Health Plan
MedPro: Risk Management on-line courses
Closing the Practice Guidelines
CDC Guideline for Prescribing Opioids for Chronic Pain
DT Interpreting service offer for MedPro insureds
OSHA – Safety and Health Topics/Healthcare
Some of our key programs and partners are listed below:
Integrated Practice Solution is complete package of dental practice coverage solutions featuring:
Exclusive Dental Malpractice Carrier: Customized professional liability coverage through MedPro – a Berkshire Hathaway company. Claims made and occurrence options available.

Custom Property Coverage: Robust coverage with increased limits to protect your office and everything in it.

Workers Compensation: Ask about our Unique Needle Stick Reimbursement Program

Home and Auto: The WDA has endorsed West Bend's "Association Plus" Home and Highway program. WDA members can receive a 12% discount on their Home and Auto. We also represent a variety of other carriers including Safeco, Nationwide – Allied,  Secura, and Progressive to enable us to truly customize your coverage.

WDA Association Health Plan: The WDA Association Health Plan, underwritten by WPS Health Insurance is here! The WDA Association Health Plan allows practices to be underwritten outside of "community rating". This means there will be health underwriting and your group will be rated accordingly, (unlike ACA plans which do not take existing conditions into consideration).

Life, Disability and Office Overhead: As a member of the WDA, you have the exclusive opportunity to protect your income and gain financial security with the life and disability products custom designed for you.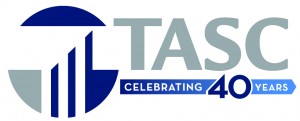 ERISA, COBRA and Flex: Take the work out of ERISA compliance and COBRA administration. Allow TASC to handle the necessary notices, forms, documents and record keeping for you. Enjoy the ERISA/COBRA Compliance Section 125 Bundle with pricing exclusive to WDA members.
NEW! Save money on dental supplies. WDA member dentists in practices of all sizes can now save from 10-30 percent on more than 60,000 brand-name dental products with full manufacturer warranties and no gray market or expired products. Free shipping. Convenient online shopping. Read member-only information here (login required): https://www.wda.org/dental-professionals/members-only/wda-supply-source. Not a WDA member for current year? Join/Renew today! https://www.shopwda.org/2018-wda-member-dues/
Professional Insurance Programs is a division of the WDA Insurance & Service Corp.  for more information on your Wisconsin Dental Association member Benefits visit the Member Benefits Section of www.wda.org.
Our commitment is to provide Wisconsin dentists with solid advice backed by comprehensive and affordable insurance solutions offered through the most respected carriers in the insurance industry.