Your WDA Member Owned Dental Business Solution Provider
www.dentalrecord.com | 800-243-4675

Professional Services has provided products and services to the Wisconsin dental community for over 30 years.
As a WDA member, you have access to the Professional Services team and the knowledge and resources that they bring. This for-profit division of the Wisconsin Dental Association is your resource for the latest in digital workflow and business optimization solutions. Professional Services is dedicated to helping you and your practice succeed in a changing market place.
The Digital Dental Record provides resources to optimize the digital workflow of the practice. From the front desk to the back room, discover efficient and cost effective workflows to enhance the profitability of your practice.
Dental Office Business Solutions
[fruitful_tabs type="default" width="100%" fit="false"]
[fruitful_tab title="Securely Back-up Data"]
Back-up and secure your critical office information with our unique 3-layer protection system. Finally, you can be confident that the data you want backed up and protected, is safe, secure and available when you need it most. Learn More [/fruitful_tab]
[fruitful_tab title="Fast Claims"]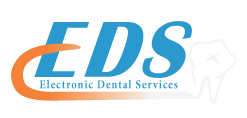 Reduce costs and save time processing insurance claims. EDS Bridge removes the paper and most of the work out of your insurance claims process. This means faster turnaround time and fewer returned or denied claims. Learn More [/fruitful_tab]
[fruitful_tab title="Responsive IT Solution"]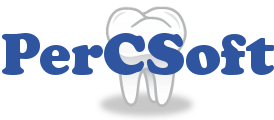 Your knowledgeable, reliable, responsive IT solution. PerCSoft specializes in providing dental customers with turnkey technology solutions that are both high tech and high touch. Their friendly and knowledgeable team will communicate with you every step of the way. Learn More[/fruitful_tab]
[fruitful_tab title="Go Paperless"]

Go paperless with DentForms. This digital signature software solution allows you to keep completely paperless patient records. Create your own forms or use the forms provided. Patients complete forms online prior to their visit and their information is automatically transferred back to your office. Learn More [/fruitful_tab]
[fruitful_tab title="Business Intelligence"]


Understand key metrics of your practice, utilize tools to optimize your practice and achieve the profitable practice of your dreams with DDSadvisor. Learn More[/fruitful_tab]
[/fruitful_tabs]
As your resource for digital business solutions, contact The Digital Dental Record for any inquiry you may have on how to best optimize your business workflow.
[fruitful_ibox_row]
[fruitful_ibox column="ffs-two-one" title="The Dental Record"]The Dental Record is the top-quality recordkeeping system created by dentists for dentists and is the only system endorsed by the American Dental Association. It is the most comprehensive system available and offers a variety of charts, forms, an Emergency Record, labeling system, recall cards and open-self cabinets. It is recognized as the standard of excellence and in an easy to use format.[/fruitful_ibox]
[fruitful_ibox column="ffs-two-one" title="WDA Member Pricing" last="true"]Utilize Your Membership Discounts! For more information, contact our office today! 800-843-4675[/fruitful_ibox][/fruitful_ibox_row]