Travel Coverage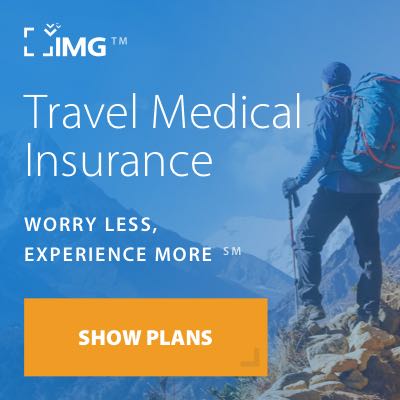 We have partnered with IMG to offer travel coverage. IMG offers a range of international medical insurance and travel insurance products for many different insurance needs. Whether you need individual coverage for a vacation, extended coverage for a long-term stay abroad, or group coverage for employees in locations around the world, we've got the right plan for you. IMG's exceptional services also provide you:
24/7/365 service for emergencies anywhere in the world
Access to a global network of highly qualified providers
Responsive medical management in the event of medical emergencies anywhere in the world
International, multilingual customer service centers
Access to useful, informative online tools that provide the information you need and save you time when you may need it most
Request Additional Information
Short Term Medical Travel Insurance
These plans provide individual and family coverage anywhere from five days up to three years. They are designed to protect you in the event of an illness or injury when you are traveling outside your home country. They are ideal for individual or family travel.
Travel Insurance/Trip Cancellation
These plans provide coverage for medical expenses, financial losses – such as money invested in non-refundable pre-payments – and other losses incurred while traveling. Plans are issued to cover the duration of the trip that the traveler books. These plans are fitting for cruise travel, student travel, and international travel.
Insurance for Missionaries or Mission Trips
These plans are designed to provide coverage for international missionaries and mission sending organizations. Short-term plans are available from five days to two years. These plans are optimal for individual and group missionaries and mission sending organizations.
Insurance for International Students and Educators
These plans are designed to provide long and short-term coverage for international staff and students. The plans are available for individuals and groups and are ideal for educators, administrators, staff around the world and students involved in educational or cultural exchange programs.