The WVMA has partnered with Professional Insurance Programs to provide quality comprehensive and affordable insurance programs to its members. You have access to a variety of insurance options available to members searching for a insurance programs to best suit their needs.
Owned and operated by a professional association for over 30 years and proud to be the valued partner of WVMA. Providing insurance for veterinarians and their practices is our specialty.

Some of our key programs and partners are listed below: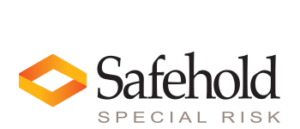 Business Owners Insurance
Insurance tailored to the unique needs of your business
Quality protection for your building, business personal property, equipment and computers
Specialized coverage including equipment breakdown, business income, premises liability, personal injury, money and securities and employee dishonesty
Package your Professional Liability into your Business Owners coverage
Workers Compensation Coverage
Consistent, long-standing commitment to understanding your risks
Strong risk analysis and loss prevention programs
Effective back-to-work programs
Aggressive, comprehensive claim investigation and follow up
Excellent medical containment and claims management systems
Home and Auto
WVMA members can save up to 10% on your home and auto policies with your WVMA member discount. We represent a variety of other carriers including West Bend, Secura, Nationwide – Allied, and Progressive to enable us to truly customize your coverage. Request a quote today!

WVMA Association Health Plan
The WVMA Association Health Plan, is exclusive to WVMA members and your their clinic team! The WVMA Association Health Plan allows practices to be underwritten outside of "community rating". This means there will be health underwriting and your group will be rated accordingly, unlike ACA plans which do not take existing conditions into consideration. Learn more!
For those WDA Members looking to set up a Section 125 plan (premium-only plans or flex spending accounts), health savings accounts, health reimbursement arrangements or assistance with ERISA compliance, special WVMA member pricing has been arranged through our partners.
Additional Coverage
Business Auto
Umbrella
Cyber Liability/Data Breach
Animal bailee
Pet Insurance
You also have
access to:
Individual disability insurance
Advanced planning services:
– Business succession planning
– Disability buy-out insurance
– Estate planning
– Planned giving programs
Direct reimbursement
Professional Insurance Programs is a division of the WDA Insurance & Service Corp. For more information on your Wisconsin Veterinary Medical Association member benefits visit www.wvma.org.
Our commitment is to provide Wisconsin veterinarians with solid advice backed by comprehensive and affordable insurance solutions offered through the most respected carriers in the insurance industry.