Individual Health Insurance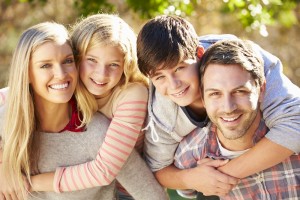 If you are looking for an individual/family plan, let us help you find what will work best for you. We work with many health insurance carriers that offer plans with a variety of deductibles and coverage options. We look forward to the opportunity to assist you with your coverage needs!


We work with the following carriers: Aspirus, Common Ground, Dean Care, Group Health Cooperative, Network Health, Prevea, Quartz and WPS Health Insurance and WPS Health Plan (formerly known as Arise). Depending on where you live will determine what carriers are available in your area.
Current customers: If you are a currently insured with one of these carriers, click on the name above for contact and member portal information.
Applying for Individual Health Insurance:
With the passing of the Affordable Care Act Individual health insurance may only be purchased during a specified time.
In accordance with the Executive Order issued by President Biden, the U.S. Department of Health and Human Services (HHS), through the Centers for Medicare & Medicaid Services (CMS), announced a Special Enrollment Period (SEP) for individuals and families for coverage in response to the COVID-19 Public Health Emergency. This special enrollment period opens February 15, 2021 – August 15, 2021.

To get started please fill out the census below or you may also simply call us at 1-800-637-4676 and we will take your information over the phone.
Tools & Resources:

Do I qualify for the Special Enrollment Period? Find out here.

Do I qualify for a subsidy? Find out by using the Health Insurance Marketplace Calculator.

For a glossary of health coverage and medical terms, click here.

Summary of the affordable care act can be found here.
Looking for information on health insurance for your employees? Click here.
Don't forget to ask us about: Life, Disability, Medicare Supplements, Long Term Care, Vision and Dental.