Summer is fast approaching and for many that means getting your boat ready for your first sail of 2015, revving up the engine of your motorcycle for cruising around town or taking the family on many RV adventures. Before you get started on your summer plans, now is the time to make sure you'll be protected when using your recreational vehicles.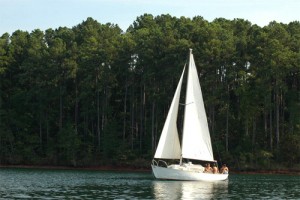 Often times, homeowners policies do not have the coverage to protect you in the event of an accident while using your recreational vehicles. These gaps in coverage can easily be filled by adding a policy, specific to you. Do you own one of the following? Check out these coverage options specific to your summer activities.
Boat:
-Uninsured Boater: Get coverage for bodily injury caused by an uninsured watercraft.
-Liability: Choose limits customized for you.
-Medical payments: Get reimbursed for necessary medical care following an accident, regardless who's at fault.
-Replacement cost personal effects: Protect your personal items that are onboard such as cameras, sunglasses, mobile devices, etc.
Motorcycle:
-Collision and Other Than Collision coverage
-Liability coverage
-Medical payments coverage
-Safety apparel coverage
-Optional equipment coverage
RV/Motorhome:
-Bodily injury protection: if you're held legally responsible for an accident causing injury or death, this coverage includes legal costs like defense as well as court costs and bail bond expenses.
-Property Damage: This will protect you if you accidentally hit someone's fence, vehicle, light poles, etc.
-Uninsured Motorist Bodily/Property: this coverage protects you in the event you're struck by someone who is uninsured.
Collectible Car:
-Bodily injury liability
-Property damage
-Physical damage to the auto
-Towing, trip interruption, Full Glass, Spare Parts
Contact PIP today to check for gaps in your homeowners insurance and know that this summer will be guaranteed safe and fun!