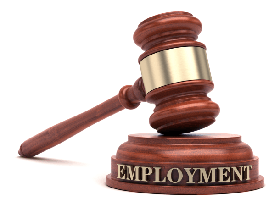 Employment Practices Liability Insurance (EPLI) provides coverage for claims made against an employer that arise from wrongful employment practices. Discrimination, sexual harassment, and wrongful termination are three examples.
What does EPLI cover? The coverage is for financial damages only. "Advertising injury," "bodily injury," "personal injury," and "property damage" are excluded.
When is EPLI in effect? The policy is written on a claims-made basis. This means that:
The wrongful practice must occur after the retroactive date but before the expiration date of the coverage part, and
The claim must be made during the policy period or any extended reporting period
Are legal costs included? Usually legal defense costs are considered to be within limits, meaning that any legal costs arising to defend the claim will reduce the limit of insurance being provided by that amount. However, some policies will provide for defense costs outside of limits.
UNDERSTAND AND HELP PREVENT THE THREE MOST COMMON EXPOSURES
The three of the more common liabilities: Discrimination, sexual harassment and wrongful termination.
DISCRIMINATION
Discrimination can take many forms. Primarily, claims of discrimination are based on Title VII of the Civil Rights Act of 1964 and amendments of 1991, and fall under the scrutiny of the Equal Employment Opportunity Commission (EEOC).
What is discrimination? In the context of law, discrimination is unfair or unequal treatment of a person or group based on certain qualities or characteristics. Title VII covers discrimination complaints based on:
Race
Religion
Color
Gender
National origin
Age, and other factors
What is the intent of Title VII? To ensure that employment decisions are made on the basis of an applicant's qualifications, not on personal biases.
Do other laws protect against discrimination? Yes, including:
The Americans with Disabilities Act of 1990
The Age Discrimination in Employment Act of 1967
The Equal Pay Act of 1963
SEXUAL HARASSMENT
Charges of sexual harassment have become more prevalent in recent years. Acceptable conduct in the workplace has become more defined and a failure to maintain a sexual harassment policy can lead to litigation.
What is sexual harassment? It can take many forms, including unwelcome sexual advances, requests for sexual favors, and verbal, visual, and physical conduct of a sexual nature. There are two categories:
Quid pro quo (meaning "this for that"). Harassment in which sexual contact is made a condition of employment (for which there is strict liability). Example: A supervisor indicates that his female subordinate will be promoted only if she consents to a sexual relationship.
Hostile environment. This category identifies harassment in which unwelcome conduct creates an intimidating, hostile, or offensive working environment. Example: A male employee who continuously "ogles" or touches a female employee.
WRONGFUL TERMINATION
There are good reasons to terminate an employee, but those reasons should always be within the bounds of the law and should be consistent with oral and written agreements; otherwise, termination can be the basis for a lawsuit.
What is wrongful termination? It refers to a situation in which an employee is fired or laid off for illegal reasons; for example, if an employee is fired in retaliation for filing a complaint against the employer.
Can a practice's hiring method affect a wrongful termination lawsuit? Yes. Depending on the jurisdiction, employees are hired by one of two methods:
Employment-at-will means that an employer may dismiss employees at the employer's discretion, at any time, for any reason or for no reason, and without giving the employee prior notice
Termination-for-cause means that an employer must have a justifiable reason for an employee's termination
EPLI: PROTECTION AGAINST CLAIMS OF WRONGFUL EMPLOYMENT PRACTICES
In your practice's effort to control risk, there is no substitute for sound policies and procedures. However, because employment practice lawsuits can happen even in the best of circumstances, EPLI adds a layer of protection. Consider it as a prudent component in your loss control program.
Please contact PIP today for more information about this valuable protection, 800-637-4676 or info@profinsprog.com.
Source: The Hartford