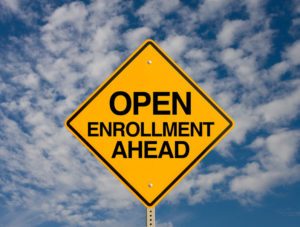 To get a new individual or family health insurance policy in Wisconsin for coverage in 201​8, here are some dates to remember –
November 1, 201​7 – December 15, 2017 – Open Enrollment
If you have an individual or family health insurance policy, you must sign up for insurance during open enrollment to be insured in 2018 (unless you have a special enrollment event). This means getting a policy for the first time, renewing an existing policy or switching to a different health insurance policy. Professional Insurance Programs can help you explore plan options, add dependents to an existing plan or enroll in a plan. If you received a letter from your insurance carrier that they will no longer be offering individual coverage in the state of Wisconsin for 2018, you must sign up for a new plan. We can help you with that as well.
Late October 201​7/Early November 2017 – Renewal Notices will be sent to existing Individual plan subscribers
Insurance companies must begin sending renewal notices reminding members to review their health insurance plan options ​for 2018. Members may change plans or keep the same plan, as long as they make the decision during open enrollment.
December 15, 2017 – Last day to enroll in health insurance coverage for January 1, 2018
If you want health insurance coverage to begin on January 1, 201​8, you need to sign up by December 15. If you do not, you will not have individual coverage unless you have a special enrollment event.
What if I Don't Sign Up for Health Insurance During Open Enrollment?
If you buy your own individual or family plan you should sign up during open enrollment. If you don't sign up during open enrollment, you may be liable to pay a penalty. If you don't qualify for a special enrollment period, you may also have to go without health insurance until open enrollment begins for 2019.
Is Open Enrollment the Same for Everyone in Wisconsin?
No.
If you are part of a group plan through your employer, they may have different enrollment period.
In addition, you may get health insurance outside of the Open Enrollment Period if –

You have aged off your parents health plan
You lose your employer coverage
You become eligible to be covered by Medicare and want to purchase a Medicare Supplement Policy
You qualify for a Special Enrollment Period (based on major life changes – marriage, divorce, birth or adoption, etc.)
If you have questions about open enrollment or need help enrolling in a plan, give us a call at 800-637-4676.