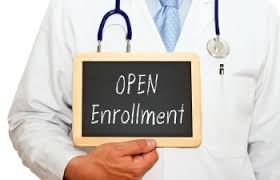 Open Enrollment for 2019 individual health coverage starts soon. Here are some important enrollment dates to mark on your calendar:
The 2019 Open Enrollment Period runs from Thursday, November 1, 2018, to Saturday, December 15, 2018.
If you don't act by December 15, you can't get 2019 coverage unless you qualify for a Special Enrollment Period.
Plans sold during Open Enrollment start January 1, 2019.
If you are looking for individual health coverage or have questions, let our benefits team help you! Contact us at 800-637-4676 or info@profinsprog.com.